Why a Trip to Gull Lake is Better than Disney World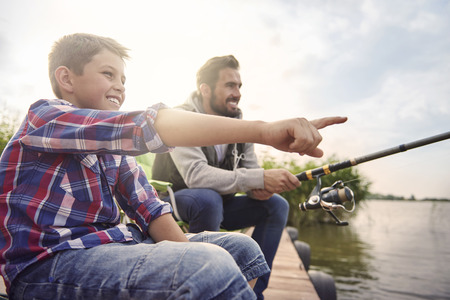 Vacations give families and friends the chance to escape their everyday lives to relax and rejuvenate in a peaceful, cherished location. Often, families choose to spend their trip in well-known destinations like Disney World, paying high prices for family fun.
However, a trip to Gull Lake may be the better choice for you this year. Here's why!
Keep Your Wallet Happy
While Disney World serves as a wonderful place for a family vacation, the locale is not exactly budget-friendly. On top of high resort prices and the skyrocketing cost of theme park tickets, you need money for food, Disney character-themed meals, souvenirs and so much more.
Instead of shelling out big bucks for trip to Disney, opt for a more budget-friendly vacation spot at Eagle Ridge Resort on Gull Lake, located in Beltrami County northeast of Bemidji, Minnesota. Rather than paying for every little fun detail, you and your family can enjoy the many outdoor activities free of charge, like paddle boarding, kayaking and canoeing along the 11.5 miles of lakeshore. Play some volleyball, horseshoes or corn hole on the playground, or play pool in the lodge.
Enjoy the Peace
Disney vacations are synonymous with dense, heavy crowds and long waits in lines to board a ride for a few minutes of fun. Rather than stand in the blistering-hot Florida sun in hours-long lines waiting to ride the latest attraction, spend your day wisely on Gull Lake where the only "lines" you will find on the lake are for fishing!
Cast your lure into Gull Lake to catch some walleye, northern, largemouth bass, crappies and bluegills. Take some time to go hunting on prime public hunting land or hike through the 30 acres of woods and take in the sights. Enjoy a swim at our private beach, or get in some holes at the nearby golf courses. Have a peaceful, tranquil vacation away from the crowds and noise of Disney World right here on Gull Lake.
Make it a Tradition
The amount of money it takes to fund a Disney or other similar big-budget vacation typically makes it a once-in-a-lifetime trip. However, a vacation to the lake easily turns into an annual trip for the whole family. Memorable moments and cherished photos and videos from years past will create the excitement and anticipation needed to return year after year.
With activities for the whole family at budget-friendly costs and plenty of lake and woods to explore, Gull Lake will be your yearly go-to spot when the warm weather arrives. The only question that remains is what do you want to do first once you set up camp?
Book your trip to Gull Lake at Eagle Ridge Resort today. Learn more about our cabins and campsites online now and call us at 218-586-2700 to book your trip today.