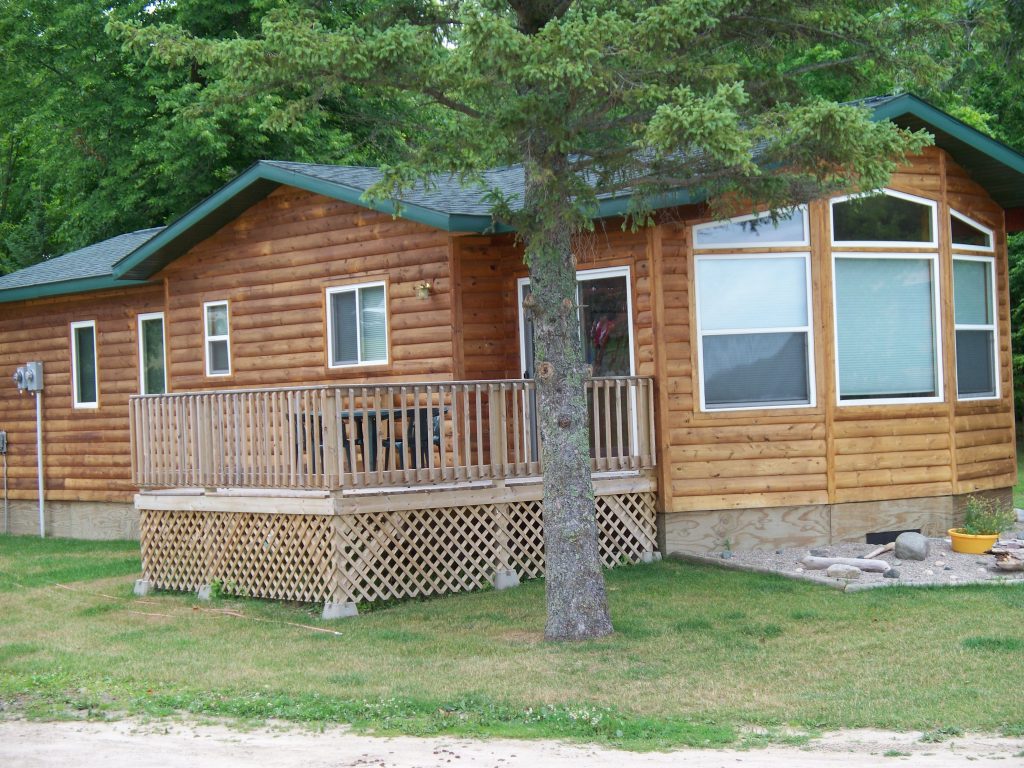 2 Bedroom Cabin – Sleeps 6
Cabin Four, new in 2008, is a beautiful 2 bedroom cabin with lots of windows overlooking the lake, a large deck with a great view. It has Air Conditioning, a dishwasher, washer and dryer, 1 bathroom, and Cable TV. One bedroom has 2 Queen Beds while the other has one Queen. This has quickly become one of our guest's favorites. This cabin is open year round.


Cabin 4 Rates
Rates best viewed in horizontally on mobile devices.
Cabin
# of Guests in Base Rate
Max Guests allowed
Spring
5/12-6/2
June
6/3-6/30
July
7/1-8/4
Early
August
8/5-8/18
Late
August
8/19-9/2
Fall
9/3-10/05
Winter
10/6-5/10

Cabin4

1-6 people
6 people
$1,400/week
$280/night
$1,650/week
$330/night
$1,750/week
$1,650/week
$330/night
$1,510/week
$302/night
$1,000/week
$200/night
$1,000/week
$200/night
Cabin 4 Gallery