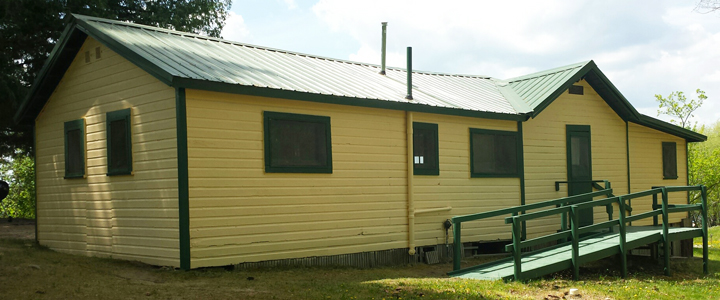 4 Bedroom Cabin – Sleeps 8
Cabin Five, is a spacious 4 Bedroom, 1 bathroom unit. The kitchen, dining, and living room area is very large with a great view of the western sunset. Each of the 4 bedrooms has a queen size bed. The couch also pulls out to accommodate an additional 2 if necessary. A total of 10 may reserve this cabin. This cabin has air-conditioning.


Cabin 5 Rates
Rates best viewed in horizontally on mobile devices.
Cabin
# of Guests in Base Rate
Max Guests allowed
Spring
5/12-6/2
June
6/3-6/30
July
7/1-8/4
Early
August
8/5-8/18
Late
August
8/19-9/2
Fall
9/3-10/05
Winter
10/6-5/10

Cabin5

1-8 people
10 people
$1,200/week
$240/night
$1,350/week
$270/night
$1,445/week
$1,350/week
$270/night
$1,325/week
$265/night
$795/week
$159/night
N/A
Cabin 5 Gallery