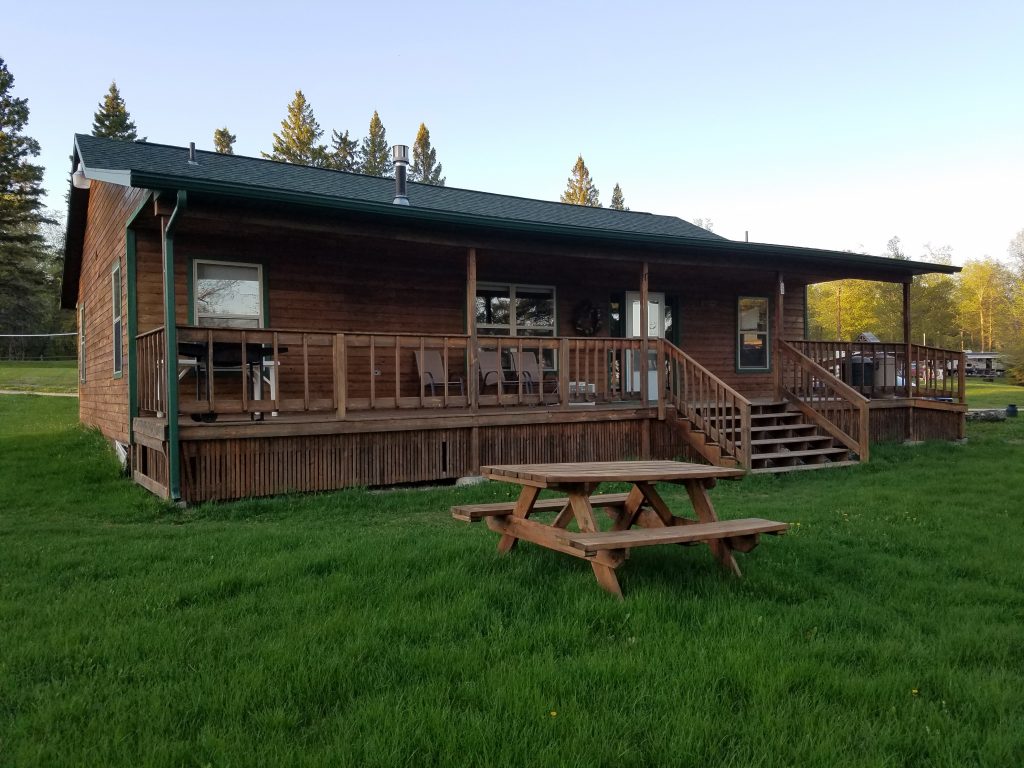 4 Bedroom Cabin – Sleeps 10
Cabin Two was built in 2002. It has 2 bathrooms and 4 large bedrooms with queen beds. One of the bedrooms has a bunk bed and another bedroom has a twin sized bed. The cabin isn't fully ADA compatible but it is "wheelchair friendly". It has a ramp on the front deck and wider doorways. This cabin has Air Conditioning and Cable TV. Also, the large covered front deck and the spacious great room is a hit with our guests. A total of 11 may occupy this cottage.


Cabin 2 Rates
Rates best viewed in horizontally on mobile devices.
Cabin
# of Guests in Base Rate
Max Guests allowed
Spring
5/12-6/2
June
6/3-6/30
July
7/1-8/4
Early
August
8/5-8/18
Late
August
8/19-9/2
Fall
9/3-10/05
Winter
10/6-5/10

Cabin2

1-10 people
11 people
$2,050/week
$410/night
$2,350/week
$470/night
$2,425/week
$2,350/week
$470/night
$1,960/week
$392/night
$1,400/week
$280/night
Cabin 2 Gallery