Five Fun Family-friendly Fall Activities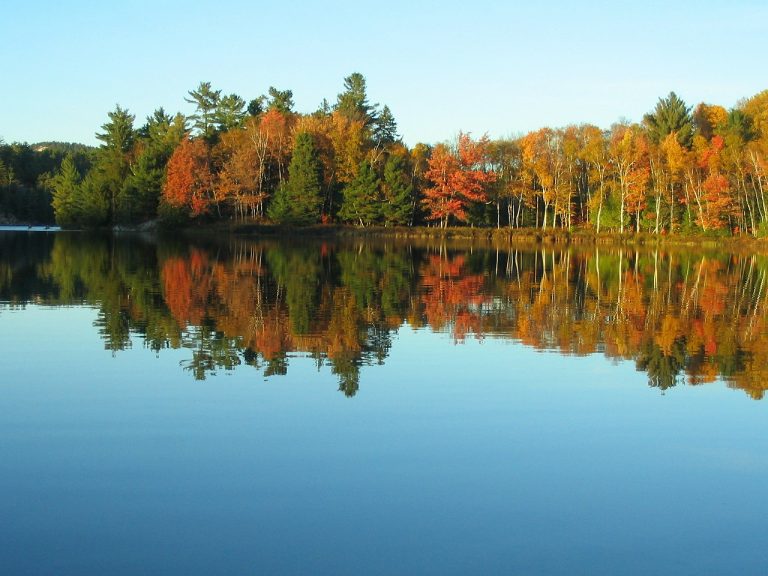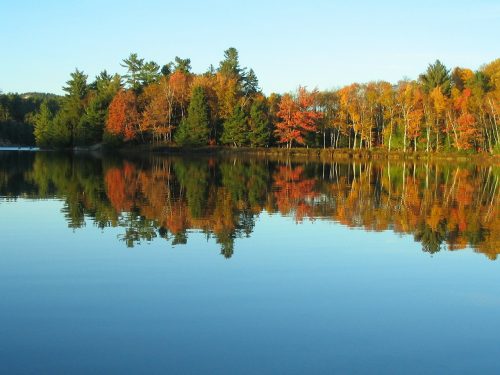 September is one of our favorite times of year at Eagle Ridge Resort. The air is getting more crisp, the leaves are beginning to change color, and the mosquitos are dying off! The signs of fall in the Minnesota Northwoods are all around us. School may have started for your kids, but there is still a surplus of things to do in Bemidji and the surrounding areas.
Whether you're inside or out, on the lake or off, the end of summer is one of the best times to plan a stay on beautiful Gull Lake. Here is our all-encompassing compilation of fall kid-friendly activities in Bemidji and around Eagle Ridge Resort.
1. FISHING
When it comes to fishing in Minnesota, walleye is king. And fall fishing in Minnesota is the perfect time to troll for a trophy. Fishing pros from the area say that everything bites better in the fall. And Gull Lake continues to be a hotspot for multiple species in September, according to Outdoor News. Walleye will often hang out in more shallow areas of the lake when the deep water gets cold. Use jigs and minnows around the 10 to 15-foot weedlines of Gull Lake, and you'll soon be snapping pictures of that trophy walleye you've been dreaming about.
2. FALL COLORS
Take a trip back in time while enjoying peak fall colors from one of the the region's highest vantage points. The Buena Vista Fall Colors Festival is scheduled for September 17th & 18th. In the winter, Buena Vista is the area's most popular downhill ski resort. But in the fall, the Continental Divide run provides an amazing sky-high view of the lakes, leaves and landscape. The festival features food, live music, traditional crafts, covered wagon rides, and more! Buena Vista is a 20 minute drive west of Eagle Ridge Resort through the beautiful Buena Vista state forest. Cost is just $6 for adults, $3 for kids age 5-12 and children under 5 are free!
Can't make the event? The Minnesota DNR website has a handy fall colors finder tool that will help you locate the best peak fall colors location on a particular day.
3. SPICE THINGS UP
Cooler temperatures outside provide the perfect opportunity to heat things up inside. If you're an adventurous eater and like spicy food, try your hand as a tasting judge for the United Way Chili Cook-Off in Bemidji on Wednesday, September 21. Get your fill of all kinds of different chili for a great cause. The 25th annual event will be held at the Sanford Center in Bemidji. Tickets are $6 in advance and are sold at Luekens Village Foods north and south locations, or $8 at the door.
4. TRADITIONAL FALL ACTIVITIES
No lineup of fall activities would be complete without a trip to the pumpkin patch and corn maze. Chandler Farm in Northome, MN opens for business on Saturday, September 24th and offers a wide variety of fall family friendly activities. Chandler Farm is a 30 minute drive from Eagle Ridge Resort and will be open Saturdays 10:30am until 5pm and Sundays 12pm until 5pm through October 16th. Your kids will enjoy picking out a pumpkin in the huge pumpkin patch, getting lost in the corn maze or checking out the farm animals which include horses, calves, pigs, sheep and donkeys. Chandler Farm is located at 12207 2nd Street, Northome, MN 56661. You can call (218) 280-6869 for more information.
5. HUNTING
Fall marks the beginning of hunting in Minnesota. Even if you're not an experienced hunter, a small game license is affordable and gives you the opportunity to hunt for a variety of species including ruffed grouse, sharptailed grouse, rabbits, squirrels and more! Small game and grouse season opener begins on September 17th. The Buena Vista State Forest is a few minutes from Eagle Ridge Resort and offers lots of scenic hunting trails to try. The Minnesota DNR's website offers a Hunter Walking Trail locator to check out other nearby hunting trails. Make sure to pack your blaze orange attire, a shotgun or .22 rifle, and your firearm safety certificate.
---
Wherever you go, the crowds will be smaller and the scenery more beautiful. The contrast of the gorgeous changing leaves against the bright blue sky provides a picturesque backdrop for your family to make memories that will keep you warm all through the winter. Want to make a great vacation an unforgettable one? Download our handy packing list with everything you'll need to make your Minnesota fishing resort vacation a memorable one.