Get a Birdie or an Eagle – On the Links, That Is!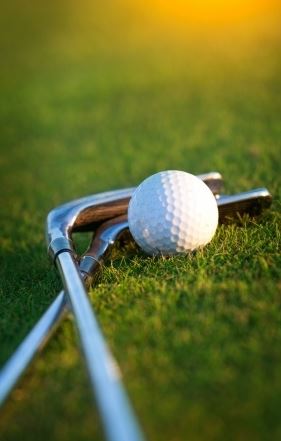 Are you interested in getting a birdie or an eagle while spending time at Eagle Ridge Resort? We're not talking about birdwatching – we are talking about spending a couple of blissful days on a pristine golf course. Eagle Ridge Resort is the perfect getaway spot for golf lovers. In addition to tons of other activities in the Bemidji area, Eagle Ridge Resort is also surrounded by premium golfing options. Check out some of our favorites below.
Greenwood Golf Course
Greenwood Golf Course is located about 25 minutes away from Eagle Ridge Resort. Guests at Greenwood will find an 18-hole executive course with a par of 58. The course features a challenging layout for highly skilled golfers, but beginners can have fun on the links, too. There is also a complete pro shop and snack bar available, and if you're just learning to golf, you can take some lessons, too!
Bemidji Town & Country Club
Bemidji Town & Country Club is situated about 18 minutes by car from Eagle Ridge Resort on the north shore of Lake Bemidji. The smooth and natural greens you'll find there are filled with wildlife and scenery that'll be a pleasure to look at for a few hours, whether you're there for just a few holes, or the full 18. There's also a grille that's perfect for grabbing a bite when you're finished, and lessons are available for rookie golfers to improve their game.
Castle Highlands Golf Course
For an even closer course, head to Castle Highlands Golf Course. Located just eight minutes away from the Eagle Ridge Resort, Castle Highlands has a beautifully maintained and intricate course and affordable rates. The links here are placed all along the Turtle River, providing golfers with the challenges of rolling hills and a beautiful setting with abundant wildlife to admire between shots.
Blackduck Municipal Golf Course
Finally, the Blackduck Municipal Golf Course is one of the most popular courses in the region and with good reason. Offering a nine-hole, par 36 challenge, this course runs along the shore of Blackduck Lake. Carts are available for rent, and the course is a great beginner- or intermediate-level challenge for the golfer who is looking to develop and hone their skills.
At the Eagle Ridge Resort, there is no shortage of fun activities to enjoy both on grounds and around the area. This summer, get away from the hustle and bustle and book a getaway with us. Check for availability online now or call us today at 218-586-2700 to book your summer stay.