Think Outside the Box this Holiday Season!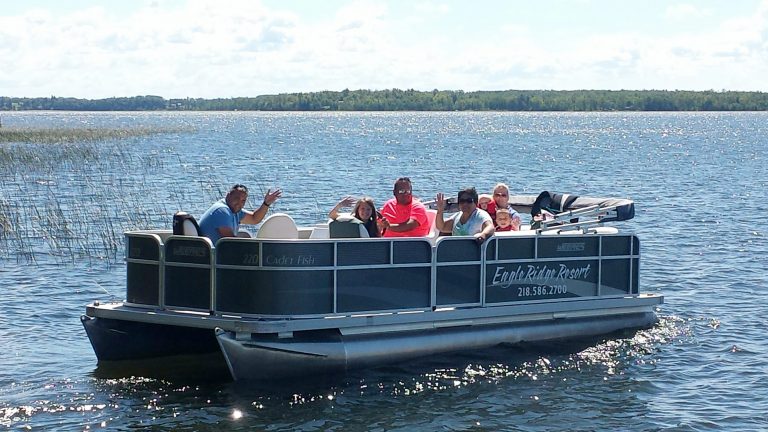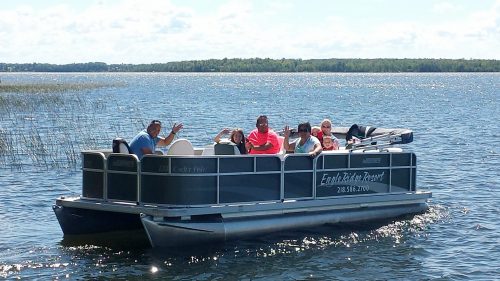 The best things aren't things. Some of the most memorable and meaningful gifts simply can't be wrapped up and confined to a space under the tree. If you're looking for the perfect gift for your family, book a summer vacation at Eagle Ridge Resort and get ready to create memories that will bring your family closer together. As a Minnesota Family Fishing Resort, here is our "gift guide" of experiences your family will receive with their vacation — no gift wrap necessary!
FISHING: There's no place quite like northern minnesota to lure in fishing fanatics of all abilities. The land of 10,000 lakes offers an abundance of places to cast a line. Boasting a bounty of walleye, northern pike, crappie, bluegill and bass, we happen to think Gull Lake is the best! Our professional fishing guide, Todd Imdieke, is available all summer long and will make sure you return to shore with a livewell full of fish! Our variety of fishing boats are available to rent daily or weekly.
FRESH AIR: Inhale, exhale, repeat. We are hours away from the nearest big city so you'll experience a true "escape" from the stress and bustle of your everyday life. The air is cleaner here which will also help you clear your head and relax. We even have 35 private acres with scenic hiking trails that enable guests to enjoy the simple pleasures of what the great outdoors has to offer.
FAMILY TOGETHERNESS: Whether it's unwinding around a campfire and toasting marshmallows as the sun sets or competing in a riveting round of volleyball, Eagle Ridge Resort offers a plethora of family friendly activities for guests of all ages to partake in.
FUN ON THE WATER: As a family friendly lake resort, fishing is not the only thing to do on the water. You can soak up the sun from our sandy private beach or floating swim raft. Enjoy the peaceful waters of Gull Lake from a kayak, canoe, paddle boat or paddleboard, free of charge. Or grab the crew and take a cruise on one of our pontoons, available to rent daily or weekly.
Book Now and Save on Your 2017 Minnesota Summer Vacation!
Our rates will be increasing slightly for 2017 and we want you to get the best deal possible. When you book your 2017 summer vacation before December 31st of this year, you'll secure 2016 pricing. Be sure to check our availability and book your week vacation now. Not only will you get to see your family's eyes light up with anticipation, but it will make the long winter months go by more quickly for you too!