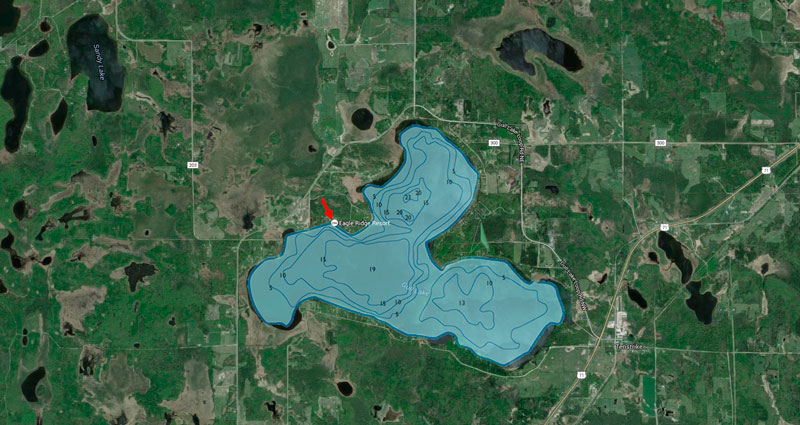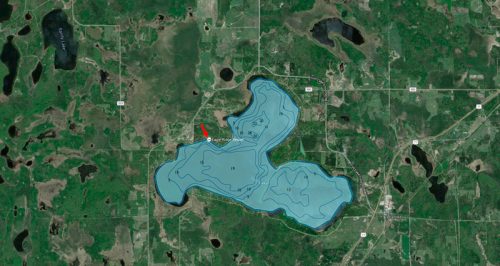 The days are still long and the fishing is still strong. This time of year the water temps are rising, the food is abundant and the fish are in transition. If you can't find walleye in either the shallows or in the deep end, try looking in transition areas, around structure, and change up your techniques to find what works. Fish metabolism is at it's highest right now which means they are big and fast, and they may be looking for fast moving bait.
Here's a little more information about Gull Lake, thanks to our friends at lake-link.com, to help you get ahead. At 2,243 acres in size, Gull Lake is 23 feet deep at its deepest point. Anglers can expect to catch a variety of fish, including Black Bullhead, Black Crappie, Bluegill, Brown Bullhead, Burbot, Largemouth Bass, Northern Pike, Pumpkinseed ,Rock Bass, Walleye, White Sucker, Yellow Bullhead and Yellow Perch.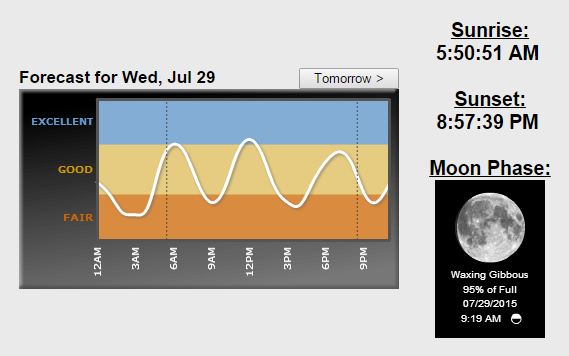 Lake-Link's Fishing Forecast is based on solar and lunar influences that cycle during each day. The chart shows each hour of the day graphically. The hours with the higher rating have a greater combination of solar and lunar influence and thus indicate the best times to fish.
Sunrise is still before 6 am and the sun still sets about 9 pm, so you have lots of windows to try. The moon is on the rise now and bright in the early evening sky. Also, hot and humid days are being tempered by cooling winds and regular mild rain. The takeaway is that the fish are moving, it's just a matter of when and where. Go out and get 'em!
Not sure if you are a serious summer fisherman? That's okay. Get your group together, pack a cooler and take Eagle Ridge Resort's brand new 2015 Weeres Model 220 pontoon out for a slow cruise. Sometimes the fishing can wait.
Special thanks to lake-link.com for fishing report details for Wed, July 29, 2015