5 Kid-friendly Activities in Northern Minnesota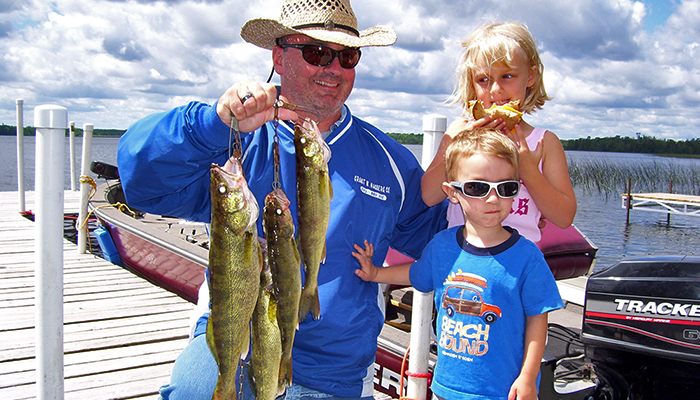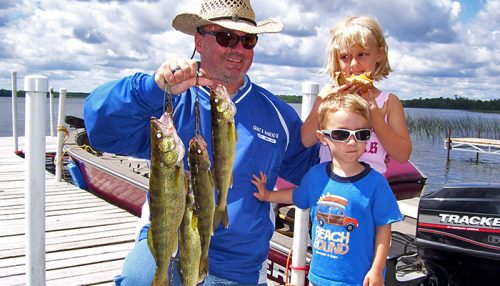 Looking for ways to keep your little ones busy while on summer vacation?
We've compiled a list of some of our favorite day-savers.
A wise mother once said that tired children are the happiest children. To help you parents achieve this without exhausting yourselves in the process, we have a compiled a short list of activities that not only do the trick, but can be enjoyed by every member of the family. From fishing to swimming, to eating (think freshly-picked strawberries to hand-dipped ice cream), keeping your tots entertained is easy with these top kid's activities in Northern Minnesota.
1. Itasca State Park
Introduce your family to the joy of outdoor adventure at Itasca State Park, where the 2343 mi. long Mississippi starts. This big, wild park is Minnesota's oldest and is filled with ancient trees, beautiful lakes, and well-kept trails. There's enough to do to keep you busy for days, so plan ahead for your favorite activities: bike the paved trails, climb the 100ft fire tower, cruise the lake on the vintage Chester Charles II, and attend the DNR ranger-led naturalist programs. You can visit the DNR site to find out which naturalist programs are being offered during your stay up north.
2. Berry picking
Nothing beats the sweet fragrance and juicy bite of a freshly-picked strawberry. Mistic Berry Farm in nearby Puposky, MN is a family-owned farm that specializes in growing delicious strawberries and raspberries. Upon arrival, a tractor-drawn wagon takes visitors to the field, where your kids can pick and taste the berries to their little heart's content. There's also a restaurant that serves warm Belgian waffles, homemade chicken wild rice soup, and fresh strawberry pies. You can go online or call ahead to see when berries are ready to be picked.
3. Downtown Bemidji
Known as "The First City on the Mississippi," Bemidji is a charming and beautiful Northwoods city lying along the Mississippi river. You will find that it's big enough to keep you on the go all day. Take the traditional family photo with Paul Bunyan & Babe the Blue Ox to commemorate your summer adventure. Cross the street to Big River Scoop for hand-dipped ice cream flavors with funky names like "Kitty Kitty Bang Bang" and "This $&@! Just Got Serious". Follow the Bemidji Sculpture Walk throughout downtown and visit craft shops such as 218 Home + Gift and Bemidji Woolen Mills. Afterwards, step into Headwaters Science Center, a well-equipped children's science museum, or get creative at Glazed & Amused, painting your own pottery.
4. Fishing
In the land of 10,000 Lakes, a Northern Minnesota visit isn't complete without a day out on the lake fishing. Regardless of your experience, fishing has something to offer everyone. There's the connection with nature, the thrill of catching, the interaction with your loved ones, and (sometimes) delicious fish to eat at the end of the day. Bring your own boat, rent boats and motors at Eagle Ridge Resort, or take advantage of Eagle Ridge's turnkey guide service led by a pro. If your family's vacation dates include June 15th, apply to participate in the famous Take A Kid Fishing event.
5. Lake activities at the resort
Eagle Ridge Resort is located on Gull Lake, and offers various water toys free of charge. Glide through the waves on a paddle board, canoe the shoreline to spot wild birds, and dive into the water from one of our floating swim rafts. Our best advice? Load the cooler and the family and take our Eagle Ridge family-sized pontoon out for a relaxing cruise. The slow boat around the lake is a traditional family activity that's good anytime, and an evening cruise is truly a special, memory-making event. Be sure to listen for loons staking their claim out on the water.
There you have it: 5 great suggestions for family vacation activities both at the resort and in the surrounding Northwoods region. If you've been here before then you know we've just scratched the surface with this list. This is a place like no other, a place you can come back to year after year for nostalgia and new experiences both. If you'd like more information be sure to contact us with any questions and for booking information. This summer we hope to see you and your family up here in the woods!
---
Would you like to find out more about vacationing in the Blackduck, Minnesota area, including Eagle Ridge Resort on Gull Lake?
Please contact Janine or Mark today by phone or email and we'll help you any way we can.
Want to keep thinking summer and planning right now?
Download our FREE 7-DAY ITINERARY right now. It's full of even more ideas for activities in the Northwoods, both at the resort and in the surrounding parks and cities. There's no obligation. Just leave us your name and email, and you can view, print, and share our guide as much as you want.