3 Easy Ways to Cook Walleye On Your Minnesota Resort Vacation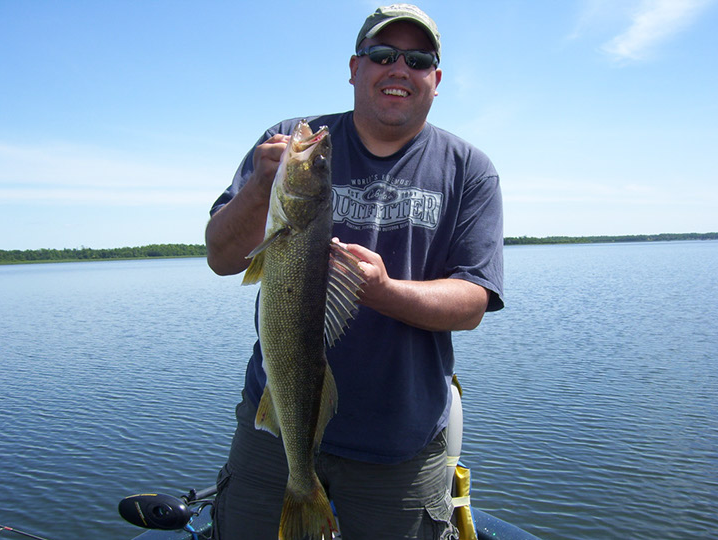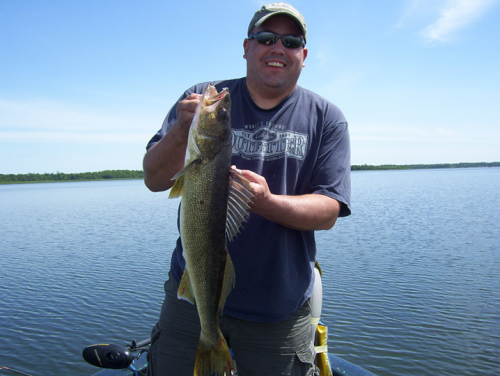 Walleye has been the Minnesota state fish since 1965. It has also been the main course of many memorable meals served in various settings, from Minnesota fishing resort campfires to fine dining restaurants.
Gull Lake is the ultimate hot spot for walleye fishing, and if you are looking for easy ways to cook walleye in our fully-equipped cabins, you've came to the right place. Here are some tasty walleye recipes we think your family will love.
Honey Fried Walleye
1 Egg
1 Teaspoon honey
1 Cup coarsely crushed saltines (about 22 crackers)
1/3 Cup all-purpose flour
1/4 Teaspoon salt
1/4 Teaspoon pepper
4 to 6 Walleye fillets (about 1-1/2 pounds)
Choice of frying oil
Additional honey
Cooking Instructions
1. In a small bowl, mix egg and honey. In a different bowl, mix together the crushed crackers, flour, salt and pepper. Dip fillets into egg mixture until fully coated, followed by rolling the fillet in the crumb mixture evenly on all sides.
2. In a large skillet, heat 1/4″ of oil; fry fish over medium to medium-high heat for 3-4 minutes on each side or until fish flakes easily with a fork. Top with honey for the finishing touch and serve to hungry vacationers!
Grilled Walleye
Walleye fillets
12 x 12 Aluminum foil pieces
5 Tablespoon melted butter
1 Pinch of seasoned salt
Half a lemon
1 Pinch garlic & herb seasoning blend
Cooking Instructions
1. Preheat your grill to medium-high heat.
2. Place walleye, skin side down, in the middle of an aluminum foil square. Brush the walleye fillet with butter. Sprinkle with seasoned salt and garlic/herb seasoning blend, squeeze lemon over fillets.
3. Cover the fish with the other foil square and crimp the edges together to form a sealed cooking pocket.
4. Cook on the grill until the fish flakes easily with a fork, about 6-7 minutes per side.
Walleye Tacos
Fresh walleye
3/4 Cup bread crumbs
1 Egg, whisked
2 Cups salsa
Shredded cheddar cheese
2-3 Tablespoons of cilantro (chopped)
1/4 Cup thinly sliced red onions
2 Cups of coleslaw cabbage mix
Juice of 1 lime
1-2 Tablespoons of olive oil
Salt and pepper
1 Cup guacamole
Cooking instructions
1. Cut walleye into nuggets or strips and coat in egg mix.
2. Put egg covered fish nuggets in breadcrumbs and fry in oil (deep fry or pan fry) and drain thoroughly.
3. Shred the greens and mix olive oil with slaw, cilantro, salt and pepper.
4. Heat the tortillas in frying pan for a few seconds on each side.
5. Spread guacamole over tortilla.
6. Lay fried fish nuggets in the tortilla and cover with slaw, salsa and cheese.
7. To give a little flavor, squirt some lime juice on it and serve.
We supply almost everything you'll need in your cabin's kitchen, aside from your food and cooking ingredients. So go nuts and try one of these walleye recipes each night of your Gull Lake vacation! Your family will be delighted and your neighbors' mouths will be watering.
---
We don't want you to forget anything so be sure to check out our handy packing list. It has everything you need (and nothing you don't) to make your Minnesota fishing resort vacation a memorable one.