Great Fishing Experiences on Gull Lake
Gull Lake covers 2240 acres with 11.5 miles of shoreline.
You will find Walleye, Northern, Sunfish, Bluegill, Crappie, Perch, and Largemouth Bass. With abundant weed cover lining a good percentage of the shoreline, most species are provided with excellent habitat for spawning and feeding.
Fishing the weed lines for Walleye and Northern is a good bet if you're okay with back trolling, drifting, or even up to some bobber fishing with a jig minnow combo. Keep in mind the lake is actually managed for Walleye. The Minnesota Department of Natural Resources reports the lake has a fair number of "good sized" walleyes, with a good range of sizes and year classes.
In 2006, the DNR also lowered the daily limit of Sunfish and Bluegill to 5 in an effort to maintain quality of pan fish is currently holds. Gull Lake is now one of Minnesota's premier pan fish lakes with daily limits of the biggest "pannies" most have ever seen.
Clean your catch in our spacious fish cleaning room!
Boat & Motor Rental Info & Rates
Fishing Gallery
Gull Lake Contour Map
View the map below or download a detailed contour map of Gull Lake from the MN DNR.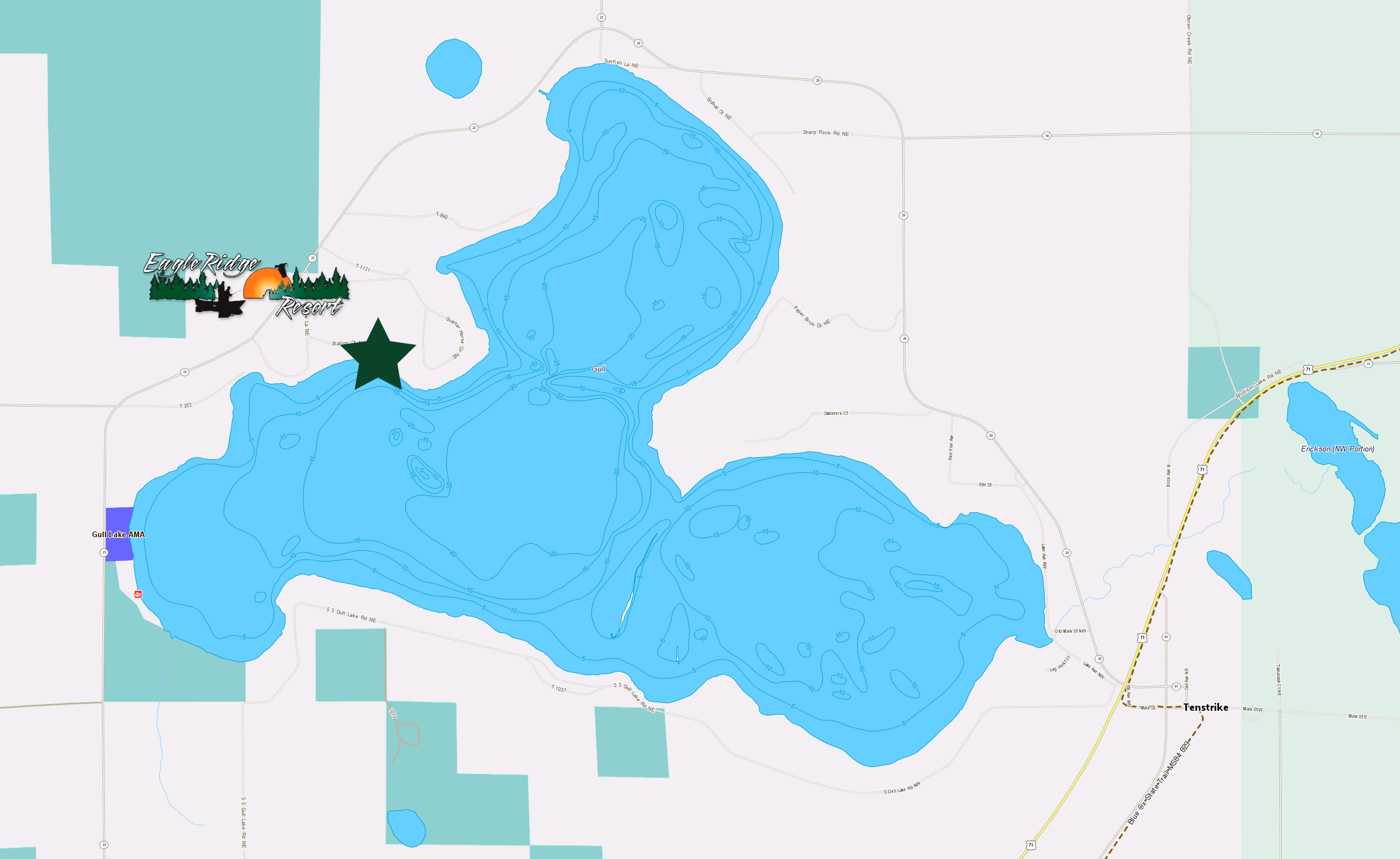 Guide Services
It never hurts to go with a pro! Eagle Ridge's Guide Service is led by Todd Imdieke.
Best known for his ability to adapt to the situation, Todd always seems to bring his guests back with great catches. Todd is a diverse fisherman who last year helped our guests return with many limits of pan fish, walleye, northern, bass, and photos and memories of a wonderful fishing experience.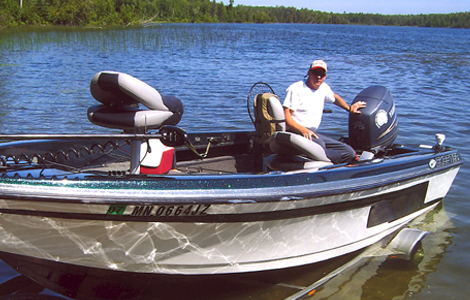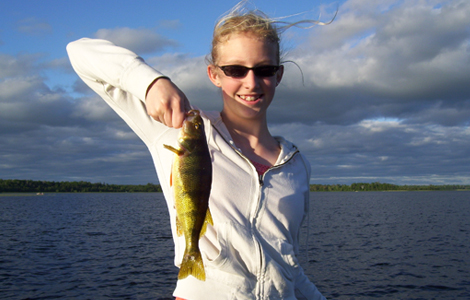 Todd and his Skeeter boat are available for full and ½ day outings. Todd loves boating fish. He guides because he enjoys helping others experience the joy of successful fishing trips. He is not only an excellent fishermen but are also a great coach for those new to fishing Northern Minnesota. Todd knows the area well and has a daily pulse on the local fishing. Ask ahead of your trip up, or check in when you get here. We'll be happy to help you get the most out of your fishing time.
Book a guided trip and fill your limits. Schedules fill quickly, so book ahead if you can.
Eagle Ridge guest rates:
Full day – $250 per 2 people
Half day – $150 per 2 people
Non-Eagle Ridge guest rates:
Full day – $275 per 2 people
Half day – $175 per 2 people
Bring appropriate clothing, snacks, sunscreen and beverages.
Fishing gear is optional. Guides can furnish rods, tackle, and bait upon request.
You can reach Todd at 218-835-5519.